realme – the world's fastest growing smartphone brand – today announces the digital launch event for its highly anticipated smartphone realme 8 5G.
After adding 5G smartphones to the line-up for its X and number series, realme continues its 5G momentum with this latest launch, with 2021 set to be a pivotal year for 5G enabled smartphones. The global launch event – ALL IN 5G – will take place on April 22nd at 9.30AM BST.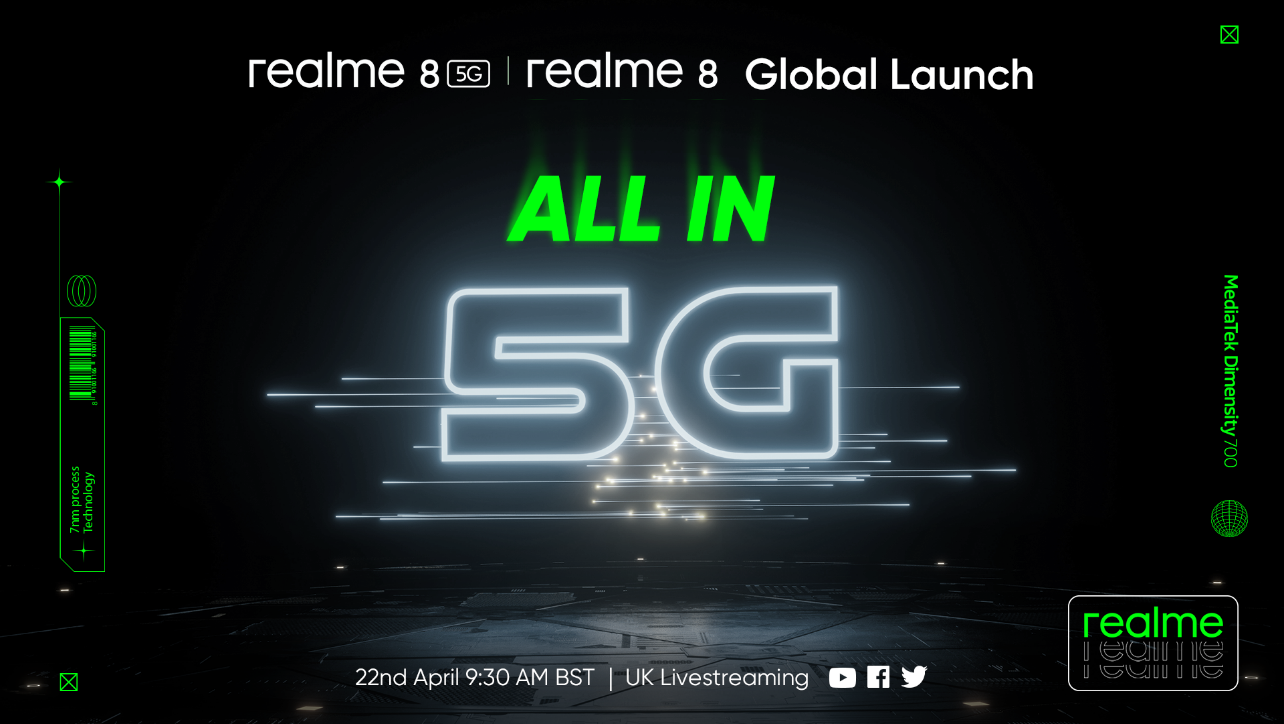 ALL IN 5G – Speed of infinity with UK's first Dimensity 700 5G processor
With this latest launch, realme solidifies its position as a leader in 5G by adding more devices to its 5G portfolio globally. Users can now get ready to experience the speed of infinity with realme 8 5G, which is equipped with the UK's first Dimensity 700 5G processor alongside other trendsetting features – crafted with excellence to elevate the smartphone experience.
realme 8 5G Global Launch – Live Stream Details
To find out more about realme 8 5G, tune in to the ALL IN 5G Global Digital Launch, taking place on Thursday, April 22nd 2021 at 9.30 (BST). Join realme UK on its social media platforms – YouTube, Facebook and Twitter – as it takes another step towards its mission of becoming a 5G leader in the UK.